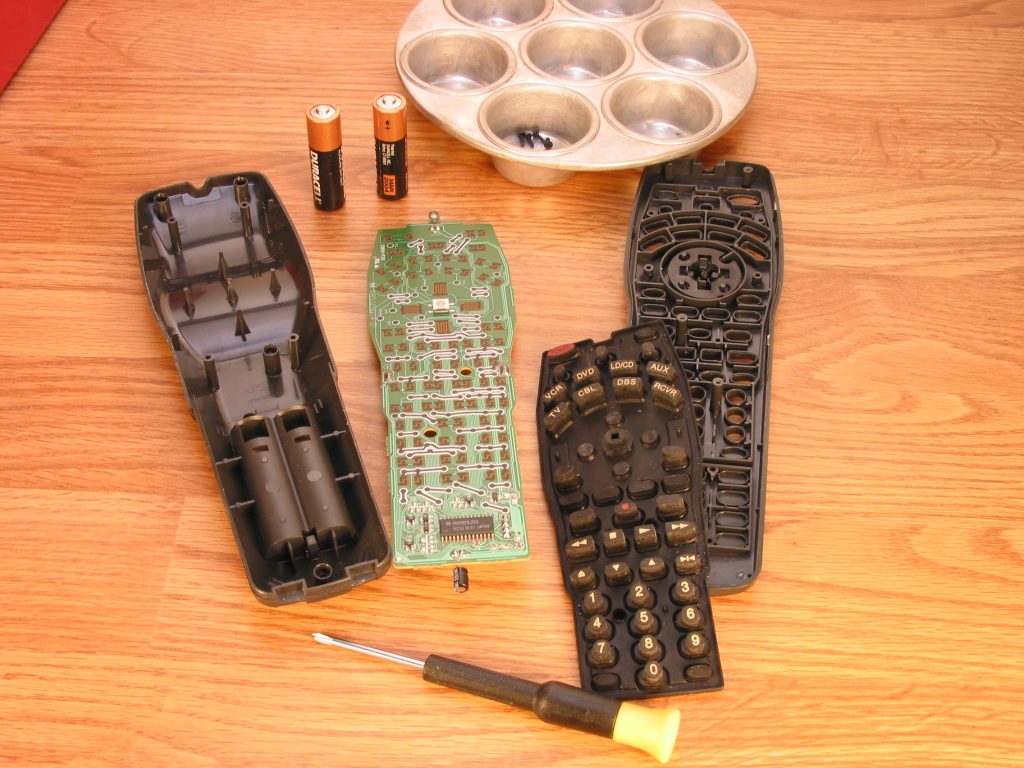 The Fix-It Club is ready to help you troubleshoot and repair or replace household things that break. But before you disassemble an appliance, electronic device or other gadget, consider whether it's actually the manufacturer's problem or yours. Many consumer items carry a limited warranty that the item will function at least the specified time after the consumer buys it new. Does a warranty cover repair work? Let's find out!
What
is

a warranty?

A warranty is a "guarantee by a seller or manufacturer to buy the goods or services purchased will perform as promised, a refund will be given, an exchange made, or a repair done at no charge. " Warranties usually become effective when the manufacturer receives a warranty application from the buyer (not necessarily at the date of purchase) and are effective for a limited period of time. Warranties usually include limitations that do not include defects not caused by the manufacturer. Warranties are included in the price of the product.

Almost every purchase you make is covered by an implied warranty . The exceptions are items marked "as is" and sold in a state that allows "as is" sales. Implied warranties include warranty of merchantability meaning the seller promises that the product will do what it is supposed to do. A warranty of fitness applies when the product package or the seller tells you that the product is suitable for the purpose described.
Extended Warranties
Extended warranties are really not warranties at all. They are actually service contracts sold at an extra cost that is typically quite profitable for the retailer. That's why so many retailers ask if you'd like to buy an extended warranty when you buy something. In some cases, the retailer makes more profit on the extended warranty than on the product it sold you.
What is covered? Warranties vary, but typically repair or replacement, though there may be a charge for labor or shipping / freight costs. The manufacturer or the seller may be the one required to honor it. The term may be for 30 or 90 days a year or more
Fix-It Tip

As you shop for appliance and electronic replacements, open up the box and read the warranty card to find out how long product or specific parts are covered for repairs or replacement. If the box is sealed, ask a clerk to open it and find the warranty information.
Maybe. Some warranties prohibit repairs not authorized or done by those authorized by the manufacturer. However, most things you will buy will not work as soon as you try to use them (they will be repaired or replaced under warranty) or the day after the expires (fixing is up to you).
Product Recalls [19659005] More than 15,000 consumer items, including many things in households, are subject to recall by the Consumer Product Safety Commission (CPSC). A recall is an announcement from the CPSC that a specific product offers a significant risk to consumers. You should stop using the product and follow the instructions in the recall announcement. That may mean calling the manufacturer a replacement or some other remedy. Each recall announcement is for a specific model of product and the remedy is recalled for each product. You can find out if products have been recalled by contacting the CPSC at 1-800-638-2772 or online at cpsc.gov. You also can report unsafe products that you think should be recalled. The website is also available in languages ​​other than English as well as TTY.
– Dan "The Fix-It Man" Ramsey
Fix-It Club
Related